How will HR and business support play an important role in organisations?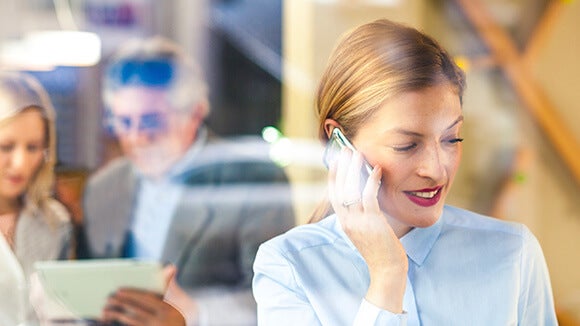 Technology is often responsible for fundamentally reshaping organisations across every industry sector as businesses seek to become more efficient and customer-focused. However, two business units which are also set to see increased demand as part of business and customer transformations are Human Resources (HR) and Business Support.
Why will business support and HR be important business units in 2018?
With significant transformational change underway across industry sectors in Australia human resource management is becoming more strategically important, with senior leadership teams leaning on their HR colleagues and putting significant value on their advice to ensure alignment with the wider organisation objectives. Management in organisations increasingly understand the value of establishing an effective project culture from day one and how costly staff attrition can be during the life of a project.
In Victoria specifically we have witnessed a shift in the transfer of customer contact centres which were previously offshored, coming back on shore in order to create a more customer centric service.
In the administration support space, a drive for cost efficiencies is fuelling a move away from traditional executive assistant and personal assistant roles that are dedicated to one executive. We expect that in 2018, an increasing number of these roles will support up to three or four senior business leaders, with roles expected to become multi faceted and an integral part of business transformation.
Where can professionals expect to see demand for roles?
With many infrastructure projects planned and underway across Australia, we expect to see an increase in union negotiations taking place in 2018. As a result, HR professionals with experience in employee relations are in short supply and will be progressively in demand. There will be more opportunities for HR professionals who can foster positive working environments for project teams. Specialists who can develop complex, multi-stakeholder alliances will be especially in demand.
More employers will be building and restructuring in-house teams with demand and salary growth for HR professionals with talent acquisition skills to increase. The building of in-house teams will also see project teams seeking people with project administration and document control experience, and we expect demand will increase for professionals in this space.
From an OH&S perspective, demand in Queensland specifically will grow for safety specialists across a range of sectors, from mining and utilities to infrastructure. Until recently, demand was low and professionals left Queensland for greener pastures. With a surge in the market, hiring managers will look to source talent from interstate.
For Victoria, salary increases are likely where there are skills shortages for HR professionals in the technology sector for example. There is also expected to be further increases in the number of roles in customer contact centres in 2018 as result of moving back onshore.
What skills can put you ahead in the recruitment process?
HR professionals who can demonstrate experience of communication roadmaps, driving innovation, contingency planning and organisational structure design have great potential for salary growth in 2018.
There is also a strong push for major corporates to increase the number of women at executive and board level, HR professionals with a track record of helping employers to hit diversity targets will also be sought after in 2018.
Many organisations are also looking to up-skill their existing workforce which will spur demand for professionals who can develop business learning and development strategies
Want to find out more about HR and Business support salaries in 2018? Click here to request your free salary survey 2018 copy.
Read the 4 reasons to start your job search today.