These will be Victoria's most in-demand jobs in 2020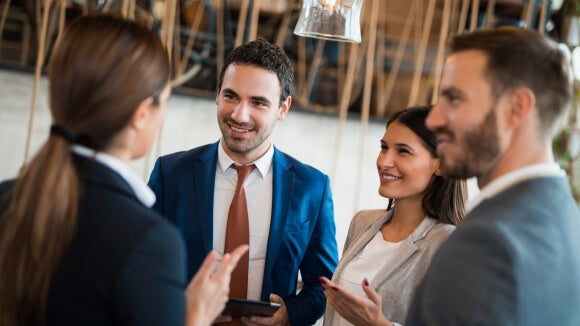 There are plenty of reasons to approach the Victorian jobs market with confidence as we head towards 2020. While headwinds may impact the economy, our analysis points to salary growth for specialists within several sectors of high demand and short supply.
Informed by our 2020 Salary Survey, here is a rundown of how the Victorian jobs market is shaping up:
Data, security and cloud remain the name of the game
Digital transformations will continue to sweep through private and public sector organisations next year, fuelling continued demand (and likely salary increases) for data analysts, cyber security specialists, and cloud engineers. Employers will be on the look-out for professionals with experience of Agile project delivery.
Growth to extend beyond technology specialists
The digital transformations are rebuilding organisations around customers which means demand and salary increases will extend beyond pure technology roles and in to specialist marketing data and product owner roles too. Similarly, commercially-savvy finance professionals with data skills will be highly sought after, although their salary levels may have already peaked in 2019.
AI and RPA experts will be in demand
Robotics and artificial intelligence are still in their infancy in Australia which means Victorian employers are competing for a finite pool of talent. In 2020, we expect salary growth for many professionals who have extensive hands-on experience of robotics process automation and AI.
Highs and lows for banking and financial services
Executive remuneration in the banking and financial services sector has been a hot topic in the media, in the wake of the Royal Commission. In response, some senior leadership salaries may decrease next year. At the same time however, many junior and mid-level positions may enjoy salary growth.
The continuing regulatory response to the Royal Commission has already prompted banking and financial services employers to upgrade their risk, remediation and compliance capabilities. Professionals with skills in these areas will continue to be in high demand in 2020, although we don't expect the same increases in remuneration as we saw in 2019.
Employers must articulate their value proposition
In 2020, the most successful hiring managers will be those armed with a comprehensive and compelling employer value proposition. In-demand professionals can be persuaded to switch jobs with the right combination of flexible working, workplace culture, and benefits.
In Victoria's fast-moving jobs market, professionals are keenly aware of the need to upskill and develop. Employers who offer learning opportunities and paths of career progression will therefore be popular destinations.
Finally, the ability to move fast is all-important. In-demand professionals are often subject to several offers and counter offers. Hiring managers may miss out on top talent if they are slowed down by prolonged recruitment processes in 2020.
For in-depth analysis of Victoria's jobs market across numerous roles and market sectors, Request a copy of our new Salary Survey.

Visit our career advice page for more information or contact one of our specialist consultants to help with finding your next role.