Sydney's senior finance space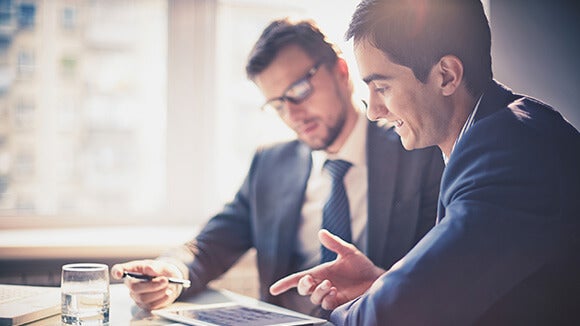 The 2016 Robert Walters Global Salary Survey indicates that for the majority of senior finance roles in the Sydney market have experienced a downward shift. Most commonly affected roles are Financial Controllers and CFO's, who have suffered an average 4% decrease when comparing to the average wage from 2015. We provide an overview of what is currently happening in the market, employer insights and possible solutions to ensure senior financial professionals can give themselves the best chance to be remunerated at the level they are happy with.
How has the commercial businesses evolved over the last five years?
Process improvements: Technological system advancements and substantial process improvements have been commonplace over the last five years. We have seen an upturn in recruitment for Change Manager or Operational Improvement roles during this time which have led to business wide restructures.
Cost cutting: Businesses of all sizes are under extreme pressure to cut costs, whether it is just to survive or in attempt to increase profitability.
Off-shoring: Still popular now and what was even more so popular three years ago; non 'direct' revenue generating roles are being off-shored to cheaper labour regions such as India and the Philippines.
These changes have resulted in a significant number of redundancies across the senior finance level space, which in-turn has caused an oversupply of strong candidates within the market.
What does this mean?
This means that the process becomes exceptionally competitive with every job receiving 50-100 applications. Basic economics of supply and demand dictate that an oversupply of any goods or service (including human capital) leads to a reduction in cost - this principle can be applied to senior level finance salaries.
The two main factors which influence trends are:
Candidates who have been unemployed for months begin to panic and become more likely to settle for a lower salary than they were originally looking for.
Companies being aware of this first fact and therefore know they can get a great candidate at a cheaper rate or lower annual salary. Companies have taken advantage of this by pitching senior roles at lower salary bands.
What can you do to protect your earnings?
A challenging but essential part for our specialist consultants' role is communicating the above at the outset with senior candidates, so that expectations are managed from both sides. Having a full understanding and appreciation of the market and approaching your search with good technique will mean you can find a suitable role, far quicker.
Factors to consider when approaching your job search:
Contracting – This is a great way to get your foot in the door and demonstrate the tangible benefits you can bring to a company. There are no surprises when a good contractor starts on a low rate and ends up in a permanent position at a salary level they are happy with.
Flexibility – Treat each role on its merits. Not many people find a role which ticks every single box, so if you have to compromise in some areas, then we would highly recommend doing so.
Expectations - If you find a role within three months then you have done so very quickly. Three – six months is the average time to place professionals into permanent roles. Once you reach six months out of work, it is time to be more flexible; usually around salary expectations.
Commercially minded - If you are offered a role at $30k less than you were on in your last role three months ago, and decline for that reason; consider whether the cost of turning down the offer will end up being more costly in dollar value, if you don't get another offer for a further three months?
For more information on trends, read our hiring advice.