Why South Australia is the place to work in 2020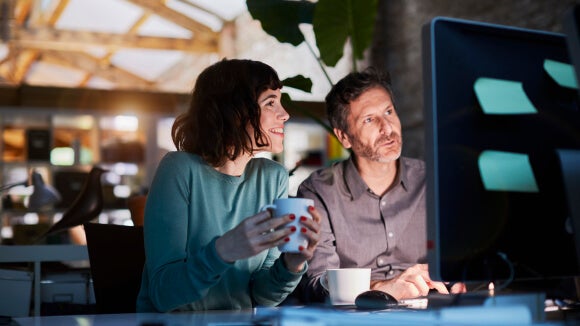 South Australia is fast becoming an innovation hub, buoyed by emerging tech companies, world-class learning centres, and public sector support.
And, if you're wondering where the growth areas for jobs and salaries will be in 2020, our new Salary Survey has all the facts and figures you need. Based on our analysis, here's a summary of some of the most notable trends.
Rewards most likely for permanent roles
If you're currently a contractor who is considering going permanent, 2020 might just be the year for you to take the plunge. When we calculated the 11 jobs that can expect the most salary growth in 2020, nine of them were permanent roles. These included positions in human resources (HR managers and senior HR business partners), technology (developers and senior project managers), and banking and financial services (paraplanners, client services, assistant relationship managers).
Good news for customers (and those who serve them)
We have all heard the mantra about companies putting the customer first – this will certainly ring true in 2020. The number of customer experience roles in South Australia is rising.
Organisations in the private and public sector will continue to drive digital transformations, remoulding themselves around customer journeys. This explains the high demand for data-driven professionals, and salary growth is likely next year for those in roles such as senior business analysts and senior project managers to deliver the 50-year building project timeline.

Projects to stimulate further demand
Major projects are likely to prompt further activity in South Australia's jobs market in 2020. Mining, infrastructure and defence projects will roll on, stimulating demand for technical competency-based and trade-based roles such as electrical and mechanical engineers.
The secret formula to attract and retain talent in 2020
Retaining high performers while securing fresh talent may be challenging for employers in 2020 – especially in some of the aforementioned areas of high demand and low supply. The secrets to success are likely to include a mix of competitive salary, tailored training & development, flexible working and positive workplace culture.
For more detail and in-depth analysis of South Australia's jobs market across numerous roles and sectors, request a copy of the 2020 Salary Survey.
Visit our career advice page for more information or contact one of our specialist consultants to help with finding your next role.