Secretarial & business support hiring intentions 2015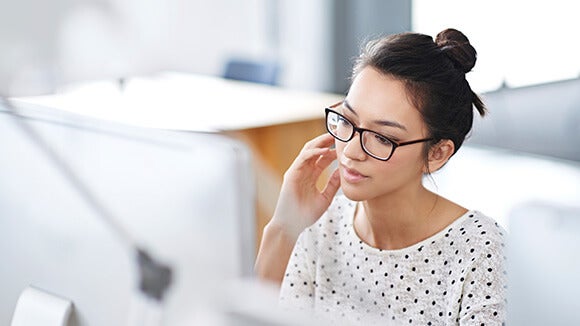 More than nine in ten (95%) secretarial & business support hiring managers in Australia say they expect to consolidate or increase staffing levels up to the end of 2015, according to the latest 'Hiring Intentions' survey from specialist professional recruiter, Robert Walters. 

49% will be looking to take on increased headcount, while 46% say employee numbers will remain stable this year. Only 5% are looking to decrease headcount. 

These numbers are a portent of potential shortages of skilled candidates in the secretarial and support space, with more than twice as many employers intending to increase headcount compared to the same period in 2014. - Louise Tyler, Manager, Sydney.
As a result, we advise hiring managers to give careful consideration to emphasizing those areas that differentiate their brand and business from competitors.
Positive hiring trends
The survey also reveals that more than a third (43%) of secretarial & business support hiring managers plan to give staff a pay rise this year, with just 3% looking to cut salaries. 

Permanent recruitment is also expected to climb - 71% will be focusing on permanent hires this year, up from 42% a year ago.

"Permanent hiring activity is often a reliable indicator of how well a sector or region is anticipated to be faring economically – if businesses predict an upturn in orders or demand for their products and services, they are more likely to commit to bringing in the right talent to meet this. 

An anticipated focus on bringing in more secretarial and support staff on a permanent basis speaks volumes about their role in supporting a healthy business, yet this will also increase competition for their services. Shortening the time to hire or offering a range of non-financial benefits to new employees are just two methods for giving your talent management strategies a real edge.
Other key findings from the Hiring Intentions Survey include:
46% of secretarial & business support hiring managers expect headcount to remain stable
83% are looking to hire at the mid-level
64% say wage pressures will not affect ability to hire
Download the full secretarial and business survey results.
The Robert Walters 2015 Hiring Intentions Survey asked over 650 hiring managers across Australia for their hiring forecasts over the next six months, including their plans to take on new staff, at which level, and the prospect of salary increases.
Contact us for a confidential discussion.