Top jobs of 2019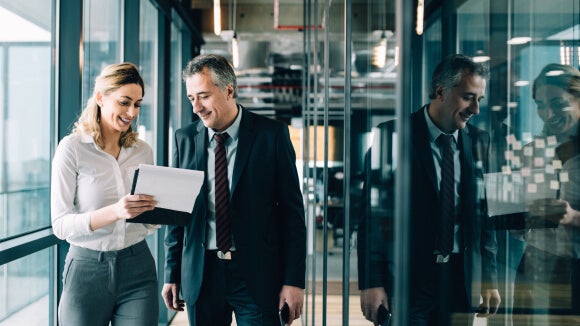 The volatility of business conditions in NSW, will mean wage growth is largely off the table for most of the NSW workforce this year, echoing the current global political and macro-economic uncertainty thanks to Brexit, the US/China trade war and the increasingly unstable global financial markets. Only a small proportion of specialist roles are set to experience any significant uptick in their pay or end of financial year bonus, according to new research released today.
The Robert Walters Salary Survey for 2019 reveals that the NSW job market looks exceptionally healthy in some areas, with professionals increasingly comfortable to switch employers, yet much tighter in others.
Robert Walters, Managing Director ACT & NSW, Andrew Hanson said, "The New South Wales jobs market has an air of unpredictability for 2019. The uncertainty is due to global economic volatility coupled with the growing cost of living, property market slowdown and the federal and state elections taking place later this year.
"Like always there are winners and losers in wage warfare and this year is no exception with the banking Royal Commission providing some professionals with huge windfalls thanks to extremely strong demand and very little supply in key skill sets," said Mr Hanson.
Those skills sets include market risk, compliance and governance as the financial services industry comes to terms with life after the Hayne Royal Commission.
"Market risk professionals with only a couple of years experience could see their pay increase by up to $30,000 compared to 2018 wages. While mobile lenders in the banking industry could be one of the beneficiaries of the Royal Commission seeing their pay increase by 25%
Project co-ordinators working within the infrastructure sector could see their wages grow by 22% to $110,000 this year."
For the rest of NSW employees there is little reason to feel discouraged as wage growth will begin to trickle down to other industries once business confidence returns following the aftermath of the state and federal elections
"High-profile projects within infrastructure, rail and defence sectors are driving the recruitment of technology, construction and transformation jobs which are likely to mean solid wage growth for more of NSW's 3.3 million strong workforce during the second half of 2019 and beyond," added Mr Hanson.
For media enquiries contact:
Sarah Archibald - 02 8289 3248
About Robert Walters
Robert Walters is one of the world's leading global recruitment consultancies, specialising in the placement of permanent, contract and temporary positions across all levels of seniority. Our teams of professional consultants are renowned for their professionalism, integrity and exceptional recruitment consultancy services. Using a flexible approach to recruitment, we are committed to matching client needs to candidate aspirations to create mutual benefit for both. Across Australia and New Zealand we have offices in Adelaide, Auckland, Brisbane, Chatswood, Melbourne, Perth, Sydney and Wellington.