Employee benefits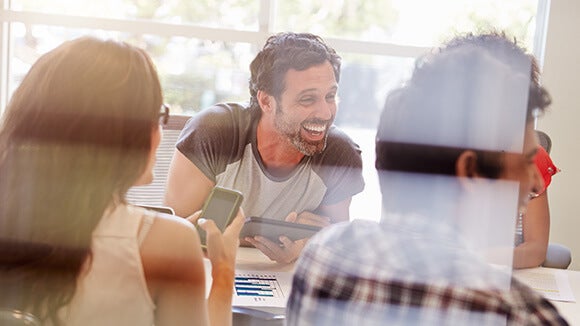 Queensland Government employees have access to a total rewards package as part of their employment experience. This includes rewards and benefits such as flexible work arrangements, health and wellbeing programs, competitive salary and superannuation, study assistance, employment security, and more.
Work-life balance
Flexible work arrangements help you balance the changing demands of professional and personal life. Such arrangements include:
telecommuting
compressed work hours
job-share
part-time hours
flexible work centres
hot desks
All Queensland Government employees have the right to request flexible work arrangements under the Industrial Relations Act 2016.
Health and wellness programs and initiatives are intended to support employee wellbeing.
They may be agency-specific, but commonly include items such as:
corporate health insurance membership
online health assessments
flu vaccinations
financial health advice
gym and fitness program discounts.
Employee assistance programs provide free, professional and confidential counselling services to assist you and your immediate family members through both personal and work-related problems. Managers can access a service specifically for them.
Community recovery (internal) supports Queensland communities affected by state disasters, such as a flood or cyclone. You may join the Ready Reserves team to help with disaster recovery for affected communities.
Salary and benefits
Pay, awards (including allowances) and agreements ­provide you with competitive remuneration and employment terms and conditions. Salary packaging enables you to package items such as:
superannuation contributions
car parking
bus travel
electronic devices
income protection.
Find out what you are eligible for through RemServ or SmartSalary, the Queensland Government's 2 salary-packaging providers.
Allowances compensate for special circumstances. Find out how to claim allowances including:
working beyond your ordinary hours
housing or place of work
special duties
travel
Transfer and appointment expenses assist with the payment or reimbursement costs incurred as part of transferring, redeploying or promotion to a new job.
Leave includes:
recreation
sick
long service
unpaid leave - you can request discretionary break in service to pursue interests such as extended travel or grandparent responsibilities
other leave (e.g. parental, study, domestic and family violence and special leave)
Some agencies also offer incentives to support employees who choose to work in rural and remote Queensland communities.
Chief executives pay and benefits include:
fixed-term employment contracts
locality allowances
executive remuneration package - motor vehicles and allowances
Superannuation and income protection
Superannuation enables you to accumulate funds to help you with income in retirement. Most employees can contribute between 2% and 5% of your salary, matched by an employer contribution of up to 12.75%. QSuper is the default superannuation fund for Queensland Government employees, however employees can choose another fund.
Income protection may provide you with an income if you are unable to work for a period of time due to illness or injury. It is available to all employees, including those employed on a casual basis.
Savings and retirement
Phased retirement enables you to ease out of employment by reducing the number of hours you work or other employment arrangements or responsibilities.
Transition to retirement allows you to manage your superannuation contributions once you have reached a certain age. Contact your superannuation provider or financial advisor for more information.
Voluntary redeployment allows you to reduce your level of responsibility by voluntarily redeploying to a lower classification level.
Planning for retirement - the Queensland Government supports you in planning for your retirement, with access to leave to attend pre-retirement seminars or other planning associated with preparing for the next phase of your life.
Job security
Employment security - the Queensland Government is committed to providing continuing employment for permanent employees.
Career and leadership development
Secondments, interchanges, and transfers enable you to expand your experience and capabilities in different roles, departments and locations.
Study and research assistance scheme allows eligible employees to apply for funding and/or leave to gain formal qualifications or undertake research that contributes to departmental goals.
Leadership development offerings are available to team leaders, program managers, HR practitioners and executives who want to develop their skills and capabilities. Australian Institute of Management corporate membership provides you with benefits and savings, such as access to professional development workshops, online learning and training programs, access to a national mentoring program and more.
Work environment
Culture and values - check out the Queensland Government's plan to create positive and healthy workplace cultures, and the values, which guide our behaviour and work.
Inclusion and diversity commitment - learn more about our commitment to building an inclusive and diverse workforce that reflects the community we serve, including people with disability, people from non-English speaking backgrounds, LGBTIQ+ as well as women in leadership roles.
Inclusion and diversity targets - see our specific sector-wide diversity targets, which aim to ensure that our workforce closely represents our community.
Working for Queensland survey provides valuable insights across the public sector to help us create an even better place to work. The survey explores our perceptions of workplace climate, including employee engagement, job empowerment and leadership.
Cultural capability ensures we are culturally appropriate with our Aboriginal and/or Torres Strait Islander colleagues and customers. The Department of Aboriginal and Torres Strait Islander Partnerships can help you access cultural capability training to suit your needs.
Agency-specific rewards and benefits
Check with your HR team to see what other rewards and benefits are available to you. These may include:
women in leadership and mentoring programs
airport and travel corporate membership
gym and fitness programs and membership discounts
end-of-trip facilities
portable devices and outpost hubs to support flexible and mobility
secondments and mobility across the sector
privacy and parental rooms
Jobs at Queensland Government
Contact us
Mary Darke
Manager at Robert Walters, Brisbane

+61 (7) 3032 2287