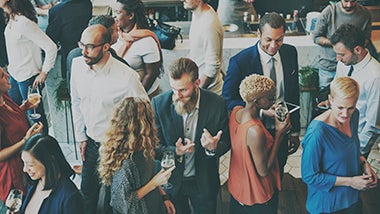 Join us at Robert Walters Sydney CBD office  on Thursday 11th April for our Future Shapers Meetup.
About the Speaker & Topic:
What is Human Centered Design? And why the best companies on the planet now consider themselves 'design-led'.

Human-centered design (HCD) [also Human-centred design, as used in ISO standards] is a design and management framework that develops solutions to problems by involving the human perspective in all steps of the problem-solving process. Human involvement typically takes place in observing the problem within context, brainstorming, conceptualizing, developing, and implementing the solution.

Human-centered design builds upon participatory action research by moving beyond participants' involvement and producing solutions to problems rather than solely documenting them.

As more and more organizations embrace this framework for solving real life customer problems, it has become important for us to be aware of this concept and embrace it in our own professional environments at a personal and organization level.
Speaker Bio
Dean has over 15 years experience spanning the fields of Design Research, Human Centred Design, User Experience Research and Service Design. Dean began his career as a Researcher at Australia's national science research organisation the CSIRO, and is the Founder and CEO of Praxis, a Human Centred Design Consultancy headquartered in Sydney with offices in San Francisco.
Praxis work with large corporates, government agencies, startups and not-for-profits to improve their digital products and services. Praxis have taken strategic investments in a number of early stage companies, and provide mentoring to Founders and their teams. Dean is also Founder of travel startup Away which has won competitive funds from the NSW Governments startup initiative - Jobs for NSW and which is in the process of expanding into the US market. Dean has a Master of Science from the University of Queensland, is currently completing a PhD at UTS's Human Practice Research Lab, part of which was completed at Stanford University's Graduate School of Management, and which included a stint at the Stanford d.School. Dean spends his time between Sydney and San Francisco.
Agenda
6:00 - 6:30 pm : Networking 
6:30 - 7:30 pm : Presentation
7:30 - 8:00 pm : Q&A
8:00 - 9:00 pm : Networking
Interested in attending this event? Contact us to find out more.