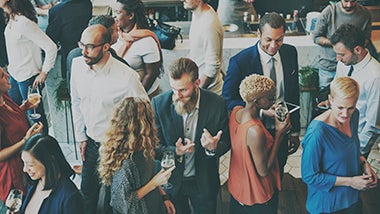 Join us at Robert Walters Sydney CBD office  on Thursday 21st June for our next Delivering Value Meet Up. Bring your open mindedness and be ready for a daring and fun night together to unleash your creative beast!
About the Speaker & Topic:
How creative do you think you are or could become? Let's demystify creativity and truly make it part of our daily life. Both in our professional endeavours and when embracing life more fully. We will unlock our potential and use some inspiring and proven ways to kickstart our innovative self, right here and now. 
Cecilia Persson is a Transformational Coach, Art Director and Change Agent. She is the head and heart behind WAYFINDER-QUEST - a vibrant coaching and brand consultancy with over 25 years in branding, creative marketing, authentic communication and self development. She specializes in distilling complex thoughts and ideas into easily understood creative concepts with her clients and teams. She is passionate about human potential and supports individuals, groups and organisations to become the best version of themselves. She helps to unlock the creative mind and boost confidence and lateral thinking for more long-lasting transformation.
Agenda
6:00 - 6:30 pm : Networking 
6:30 - 7:30 pm : Presentation
7:30 - 8:00 pm : Q&A
8:00 - 9:00 pm : Networking
Interested in attending this event? Contact us to find out more.