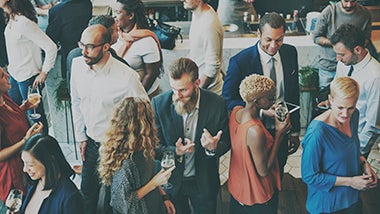 Join us at Robert Walters Sydney CBD office  on Tuesday 23rd July for a CMI seminar on Brainwise leadership: Mind over Matter.
About the Speaker & Topic:
Dr Connie Henson is the author of Brainwise Leadership: Practical neuroscience to survive and thrive at work, the founder and Managing Director of Learning Quest, and the creator of Learning Quest's science-based Mind Management™ methodology. Connie has international experience facilitating cultural change and business transformation, and diverse industry experience including corporate, SME, not-for-profit and government. A lively presenter, Connie's passion for the science of 'how people work' enables her to apply the most current research and techniques in a way that is both practical and entertaining. Her talks encourage high interaction and quickly get people thinking and working differently.
Agenda
6:00 - 8:00pm
Interested in attending this event? Contact us to find out more.