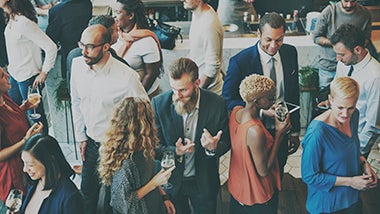 Join us at Robert Walters Sydney CBD office  on Thursday 11th October for our next Delivering Value Meet Up. 
About the Speaker & Topic:
Look at how the Agile Manifesto and Scrum sets up the team to be Product and Customer focused. We'll look at the first two principles of the Agile Manifesto and how these lay the groundwork to keep the customer and the product or service we provide them foremost in our priorities. We'll look at specific Scrum roles and expectations found in the Scrum framework and how these too center our attention on product and the customer.
Delivery: Product over Project
We'll look at how having a project delivery focus can reduce understanding the customer. We'll look at how having a product focus helps drive more frequent deliveries. We'll also take about the winners and losers when we have the project focus driving our delivery rhythms. We'll also provide some tips on to make your product & customer central to your delivery strategy.
Team: Product over Project
We'll look at the downside of having project teams including how the temporary nature of projects affects business success. This may include less innovation, no appetite for risk, less opportunity to end the project early, burned out team members, transient team members, and less understanding of product and customers. We'll look at ways of moving to product teams, some hard, like absorbing backend platform team into the product team or creating end-to-end product teams with no external dependencies.
Customer: Product over Project
We'll see how the project focus can neglect the customer even when the customer's feedback is most needed. We'll hear the story of our company, the Mickey MouseTrap Co, and how we get it all wrong because we are too strongly focused on the project and project delivery date. We hear the lessons learned and how having a product focus would have mitigated our loses. Our view of the customer's advantage when we have a product focus ties together Delivery and Team product focus.
SPEAKER BIO
Robert Boyd, CSP, CSM, CSPO, began his career with the U.S. Navy, working on nuclear submarines. He transferred his skills to the private sector, working on submarine combat systems at Raytheon for 22 years where he helped streamline processes and systems for the Australian Collins Submarine. He moved to Australia permanently in 2002 and began creating new software development processes for Integrated Research in Sydney. He also introduced agile methodologies to software and product management departments, resulting in a 300 percent increase of feature deliveries.
Since 2007, Robert has been helping teams be better using Scrum as a Scrum Master and Agile Coach. In addition to Integrated Research, he's worked at ANZ, BCG, IAG.
Agenda
6:00 - 6:30 pm : Networking 
6:30 - 7:30 pm : Presentation
7:30 - 8:00 pm : Q&A
8:00 - 9:00 pm : Networking
Interested in attending this event? Contact us to find out more.