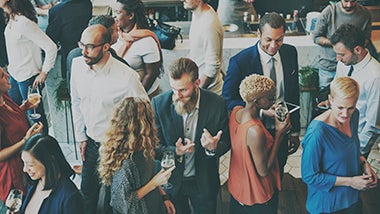 Join us at Robert Walters Sydney CBD office  on Thursday 8th November for our next Delivering Value Meet Up. 
About the Speaker & Topic:
Agile has been around for a while, morphing from a software paradigm into organisational redesign and ways of working. Along the way, it has created new industries and services ranging from delivery, business agility to training, coaching and mentoring. Reflecting back on where we have come as a global community, this session tries to ask and create a space for shared learning and insights on questions such as "Is (A/a)gile still relevant?" "Are we creating sustainable long-term change and making a difference to the lives of people and organisations?" "Is Agile in clear and present danger?"
Sharing war-stories, real-life insights and having an open conversation on where the community feels we have come and what the future holds for us all, this session is an attempt to move away from the conversations on the business benefits of agile transformations and re-frame agile to be about competency and capability, insights and learning, of people and shared sense of self. This is a collaborative session infused with audience participation, sharing insights and bringing in their real-life war stories to share with others. This is not death by PowerPoint.
Speaker Bio
Parikshit Basrur, or "PB" as he is known within the community has just come off a 5-year gig across Singtel Optus and Virgin Mobile as the Associate Director, Agile Initiatives. In his time, he was part of a team that build the internal Agile capability across Optus Consumer, Optus Business, Networks, Marketing Insights, Virgin Mobile and Group IT. Agile @ Optus, as it became to be known, led to the formation of an internal Community of Practice, setup of a Training Coaching Mentoring program and bringing the Executives on board to complete an organisation wide redesign. PB is currently working as an independent consultant and enjoys his time doing day trips on his Harley Davidson and finishing his MBA from Macquarie University.
Agenda
6:00 - 6:30 pm : Networking 
6:30 - 7:30 pm : Presentation
7:30 - 8:00 pm : Q&A
8:00 - 9:00 pm : Networking
Interested in attending this event? Contact us to find out more.