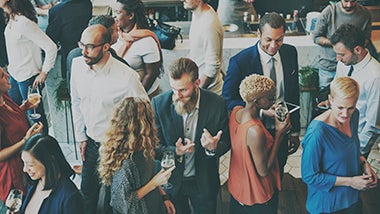 Join us at Robert Walters Sydney CBD office  on Thursday 10th May for our next Delivering Value Meet Up for an interactive workshop on how to apply The deBono Six Thinking Hats method to solve complex problems. 
About the Speaker & Topic:
Kristyn Haywood is an experienced Leadership Educator, Executive Coaching and Facilitator. Her career in the field spans over 20 years. Ten of those years she had a career in human resources before she pursued her passion for developing leaders. For over a decade Kristyn has designed and delivered hundreds of transformational leadership and communication programs including deBono's Six Thinking Hats. She has personally educated over a thousand leaders, across 3 continents including Executives from the ASX 200.
"The main difficulty in thinking is that we try to do too much at once. Emotions, information, logic, hope and creativity all crowd in on us. It's like juggling with too many balls." - Edward deBono
There is an abundance of intellect and creativity at your fingertips with any group of people. They have the potential to solve your most sticky problems, yet without a proper process, their voices and their ideas often go unheard. deBono's Six Thinking Hats is a method that gives you a surprisingly simple process to take creative ideas to the innovation stage, cut meeting times by two thirds and empower an entire workforce towards achieving a compelling goal.
Join us for this interactive workshop where you will learn how to apply deBono's the Six Thinking Hats method to complex problems in a third of the time it usually takes. The method is most effective because it eliminates argument. With the six thinking hats method performance wins out over ego and argument every time. 
Agenda
6:00 - 6:30 pm : Networking 
6:30 - 7:30 pm : Presentation
7:30 - 8:00 pm : Q&A
8:00 - 9:00 pm : Networking
Interested in attending this event? Contact us to find out more. 
For more information about the Technology & IT roles, or for a confidential discussion about your career or hiring needs contact us today.