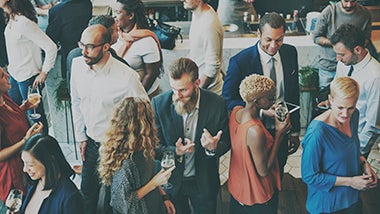 Join us at Robert Walters Sydney CBD office  on Thursday 7th February for our Future Shapers Meetup.
About the Speaker & Topic:
- Would you like to know how to reduce the development and maintenance cost of medium to large projects?
- Would you like to know how to improve your Time to Market and ability to innovate?
- Do you want to understand how Design Systems can be used to reach economies of scale and improve the quality of your products?
This talk will provide answers and teach you how to use Design Systems to improve productivity, quality and collaboration between UX, Development and Testing teams.
Discover the missing ingredients that make a Design System and Global Experience Language (GEL) scale for your organisation.
Speaker Bio
Rozario began developing multi-media applications (mostly CD-ROMS) and Web sites back in 1994. He is passionate about Web Standards, Accessibility and Usability. His industry experience (22 years) allows him to work more effectively by applying the appropriate development methodologies and design patterns to solutions.
He works hard to extend his knowledge of User Experience and 'Information Design'. He enjoys the research of Nielson, but has deeper respect for the insights of Tufte.
Agenda
6:00 - 6:30 pm : Networking 
6:30 - 7:30 pm : Presentation
7:30 - 8:00 pm : Q&A
8:00 - 9:00 pm : Networking
Interested in attending this event? Contact us to find out more.