Flexibility to become key battleground in the post-Covid workplace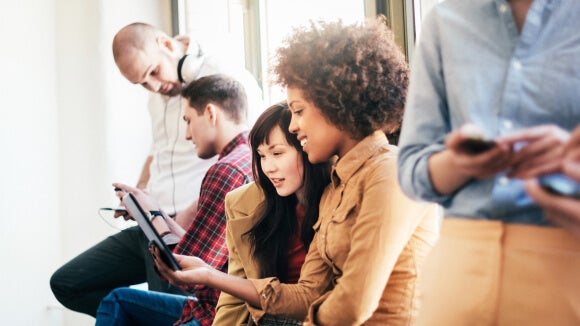 Latest jobs data also reveals remuneration no longer the key driver of satisfaction, with job security and culture now leading the way
Flexible working arrangements will become the key battleground between employees and employers in 2021, as businesses grapple with the shape of the post-Covid workplace.
That's according to the annual Robert Walters Salary Survey which showed there is a growing expectation gap between employers and employees on how they will be utilising the office in 2021 and beyond.
85% of professionals surveyed indicated they want their current flexible working arrangements to continue – including 43% who want to continue working remotely full-time.
Business leaders, on the other hand, say they are focused on getting employees back to the office - seeing it as having a critical role to play in restarting the economy.
60% of business leaders said productivity was the driver for them not wanting to continue with flexible working arrangements. Logistical difficulties and dips in work quality were cited as other key barriers to continuing with fully flexible work environments.
Another key finding was that remuneration is no longer the key driver of worker satisfaction.
The ongoing impact of the COVID-19 pandemic and stay-at-home directives have seen professionals instead turn to job security, workplace culture and their colleagues as the main source of their job satisfaction according to the survey.
The survey also revealed that the industries which will see the most demand and the biggest salary gains are those that have experienced growth due to the COVID-19 environment - namely within e-commerce, cyber security and the infrastructure sector.
Commenting on the findings of the survey, which tracks key trends and sentiments in the Australian job market, Robert Walters ANZ Managing Director, James Nicholson, said:
"We are entering a perfect storm. Job seekers are confident of their job prospects for the year ahead and are emboldened by the flexibility gains made in 2021. However, employers are working to get their teams back to the office and remain cautious on the long-term recovery of the economy.
"2021 is going to see a resetting of the employment landscape. How this re-balancing of the working environment and bridging of the expectation gap is managed now, has the potential to dictate the future of the workplace for decades to come.
"2020 saw the way we live and work experience more disruption than at any other point in living memory. However, the steady economic recovery Australia has begun to experience, means the outlook for the Australian job market in 2021 is more positive than expected, albeit not without its challenges.
"We expect salaries will remain relatively flat in the year ahead– even in those industries experiencing the most demand; and a third of businesses have indicated they will be continuing with head count freezes in the short-term. "
For 2021, the Robert Walters Salary Survey found that:
Workplace culture, followed by job security and workplace flexibility have come in as the top 3 most important things workers value for job satisfaction.
Remuneration dropped to fourth place, with just 32% of candidates saying that remuneration was most important for their personal job satisfaction – a significant decline from 92% in 2020.
85% of professionals want their current flexible working arrangements to continue – with 43% wanting to work remotely full time and 42% wanting the option to work from home at least one day a week.
Candidate confidence levels are high with 60% of surveyed professionals saying that they are confident about job opportunities in their sector for 2021 – just a 3% drop on last year's figure (2020: 63%).
Job loyalty has plummeted with just 19% of those surveyed saying they were not planning on changing jobs in 2021 – compared to more than 50% expressing that same sentiment last year.
Almost half (49%) of those surveyed who were unemployed said it was due to a COVID-19 related redundancy.
32% of businesses said they will continue their hiring and headcount freezes into 2021, and 25% will likely make redundancies.
The jobs and industries that are the most in demand for 2021?
Cyber security experts: As remote working and the vulnerabilities it presents exposed new risks, the demand for Cyber Security experts rose exponentially.
Data architects: All industries are starting to understand and utilise data for its ability to contribute to business growth and customer experience.
E-commerce: Organisations will continue to prioritise digital contact free customer experience, specifically in retail and telecommunications.
Infrastructure: With continued investment at both a Federal and State level, particularly as a means of post-Covid economic stimulus, the property, infrastructure and engineering sectors will remain resilient, with growth particularly across the defence, transport and renewables sectors.
The annual Robert Walters Salary Survey tracks key trends in the Australian job market, and the most in-demand careers and skills for the year ahead, using insights gathered from Australian job seekers and employers across a broad range of industries.
To request your copy of the 2021 Salary Survey, click here.
For more information:
Lauren Gallagher
Symbol Strategic Communications
M: +61 492 912 013
E: lgallagher@symbolstrategic.com.au