Australia's top jobs in 2020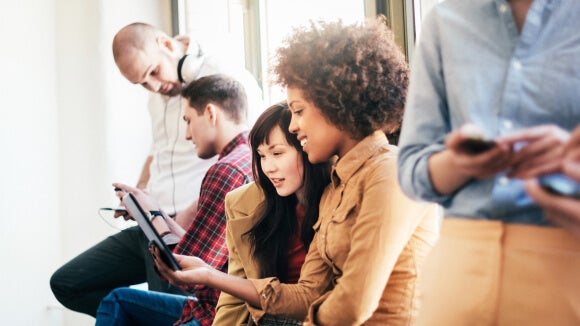 Global recruitment firm Robert Walters has today released its salary expectations for Australian professionals in 2020, with roles in certain sectors set to experience wage growth.
The Robert Walters Salary Survey for 2020 predicts NSW as the state to see the greatest salary increases with property, infrastructure, and the energy sectors dominating the wage growth leaderboard.
Robert Walters, Managing Director ANZ, James Nicholson said, "With Australia committed to long-term nation-building programs throughout 2020, it is not surprising that wages will continue to fluctuate and stimulate demand for specialist roles in the property, infrastructure and energy sectors.
The top five wage growth roles are a mix of permanent and contract roles in NSW within the property, infrastructure and energy sectors," said Mr Nicholson.
The renewables sector will witness strong wage growth, albeit from a small labour pool. There are currently 103 projects that are in construction (or due to start) in Australia, which are expected to deliver over $27 billion in investment and create over 16,000 jobs.
While the emerging renewables sector is showing signs of promise, and the creation of some new jobs, uncertainty may linger until the Australian government articulates a more comprehensive energy policy
Technology and transformation continues to dominate the larger Australian wage narrative with roles such as Business Analyst positions in Victoria and Developer roles in South Australia to see 18-20% annual growth respectively, while broader sector conditions will see some roles in oversupply, confirming a two-speed market environment.
"Technology transformations are continuing unabated across every industry in Australia. As a result, 2020 will see employers vying for professionals with expertise in development, UX, data management and cyber security. Concerns about widespread unemployment due to automation and artificial intelligence have, so far, proved unfounded." Mr Nicholson said.
Rounding out the top three industries for wage growth nationally is the financial services sector, which remains under enormous pressure from regulators, legislators, government, media and their customers.
"The Royal Commission has placed an unprecedented focus on risk, remediation and compliance projects across the banking, financial services and insurance sectors. Experienced professionals who can deliver on the reforms and programs are relatively scarce and so demand, and salaries, are likely to remain high," added Mr Nicholson.
To find out more, watch Robert Walters NSW Managing Director, Andrew Hanson interviewed on the Today Show below.
To request your copy of the 2020 Salary Survey, click here.
For media enquiries contact:
Sarah Archibald - 02 8289 3248
About Robert Walters
Robert Walters is one of the world's leading global recruitment consultancies, specialising in the placement of permanent, contract and temporary positions across all levels of seniority. Our teams of professional consultants are renowned for their professionalism, integrity and exceptional recruitment consultancy services. Using a flexible approach to recruitment, we are committed to matching client needs to candidate aspirations to create mutual benefit for both. Across Australia and New Zealand we have offices in Adelaide, Auckland, Brisbane, Chatswood, Melbourne, Perth, Sydney and Wellington.