8 classic interview mistakes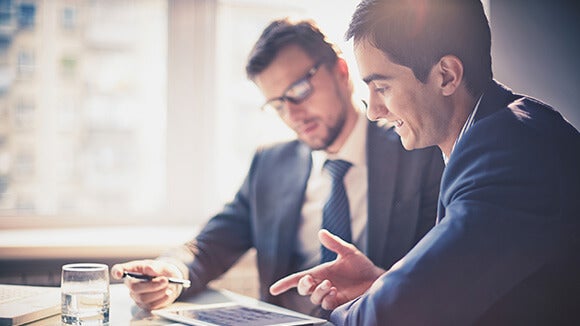 We ask our experts for the classic errors to avoid when it comes to an interview – together with some tips to make sure they don't happen to you.
1. Not doing your research
The biggest mistake is going into an interview unprepared - failing to research the company, not taking the time to understand the role or not knowing who you're meeting. It can also mean not preparing what you're going to talk about. 
'Don't assume you can improvise,' says Sophie Moore, Senior Consultant recruiting in banking and finance. 'The worst thing you can do is go in under-prepared, not knowing who you're meeting and not having answers prepared, I advise people to have four or five answers ready for key questions they can expect might come up.' 
2. Talking about the wrong things
Failing to talk about topics or experiences that best showcase your experience and knowledge is often a mistake that can be made. "Always use specific examples and tailor your experience to the job" is recommended by Tal Gardiner Consultant in IT for Senior Appointments. 
Provide detailed examples of things you really know about – do not be tempted to showcase involvement with products or software that happen to be hot but where your involvement was minimal It is better to discuss a more minor or less on-trend topic if it gives you the chance to really shine. Spend some time thinking beforehand about which examples to showcase can make a real difference here. 
3. Forgetting the connection between CV and interview
Your interviewer is likely to see your CV as a prompt for the conversation for when you meet. If you put things on there that are more aspiration than hard fact, you could get found out at the interview. 
Don't put anything on your CV that you're not prepared to talk about and think about why you are moving on or looking for a new role. Use it to highlight what you've done and achieved, not to set out things you're hoping to work towards' says Sophie.
4. Not listening 
'A common mistake at interview is that people go in with a pre-prepared script and recite their answers without listening to the questions,' says Tal. 
Nerves can have a lot to do with this, when you're asked a question; remember it's OK to take a moment to think. Take a drink of water and a moment to process the question while you pause to recollect your thoughts.
5. Turning up late 
This obvious no-no can happen if you've not taken the time to work out the location and how to access.  Always plan to allow yourself at least 10 minutes in reception ahead of the interview time. If you happen to run late, offer an apology to the interviewer rather than ignoring it.
6. Forgetting the communication essentials 
Don't overlook body language and communication essentials that allow human interaction to run smoothly – build rapport, taking an interest, positive body language. 'Don't forget to hold eye contact, and take an interest in the interviewer's background,' advises Tal
'You need to build a rapport but also have a bit of social awareness,' Tal adds. 'Your interviewer needs to believe you can do the job, of course, but they also want to be able to picture themselves working in an office or perhaps even going for a coffee or a drink with you.' At the same time, an interviewee who becomes too relaxed could be off-putting too. The trick, as always, is to take one's cue from the interviewer.
7. Not asking questions 
"Ask questions that result in your interviewer getting enthusiastic" Sophie reminds candidates to refer to something they have talked about in the interview and turn it back on them. "It sounds like you've got some really exciting clients – what are your plans for developing them in the future / bringing on other clients in that sector?" The interviewer then gets excited because they're being asked about what they care about, and then they start to sell to you…'
8. Consider personal hygiene 
Finally, the importance of not overlooking personal hygiene factors that can have an impact on the impression you make. The sense of smell especially – not just body odour, but making sure you don't go in to an interview reeking of cigarette smoke, strong cologne or coffee. The advice to candidates is always dress professionally and defer on the side of formal rather than casual.
For more tips and advice, see our complete guide to the interview process.
Looking to change jobs? See our checklist for an easy transition.