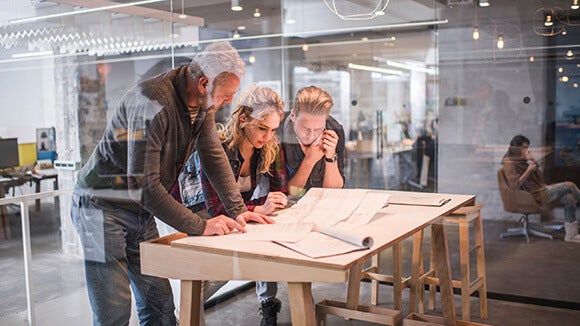 While it may look like Australians are working longer hours than other countries, the average actual hours worked have decreased in the last few years according to the Australian Bureau of Statistics.
Working hours are an employee's regular hours of work not attracting overtime rates. They encompass:  
Maximum hours in a day, week, fortnight or month of work
Minimum time worked in a day
The spread of these working hours (i.e. between 9am and 5pm)
The working hours can be different for full-time, part-time and contract professionals.
In Australia, an employee can work up to 38 hours in a week or 7.6 hours a day. The spread of hours must be defined with the employer, usually worked from Monday to Friday. Many organisations may ask employees to remain available to work 'reasonable overtime' where required.
Time worked outside of these hours can attract overtime compensations or a different hourly rate.
In most workplaces, staff are not required to work for more than five hours without an interval of half an hour for a meal. Many organisations also provide additional breaks during work such as a morning tea break.
For details on working hours and requirements, contact our James Ballard, Robert Walters International Candidate Manager. 
Interested in making the move to Australia? Click-here to find out how Robert Walters can help you.
Want to find out more? Read what Cindy has to say about her relocation back to Australia, through Robert Walters International Career Management (ICM) program.